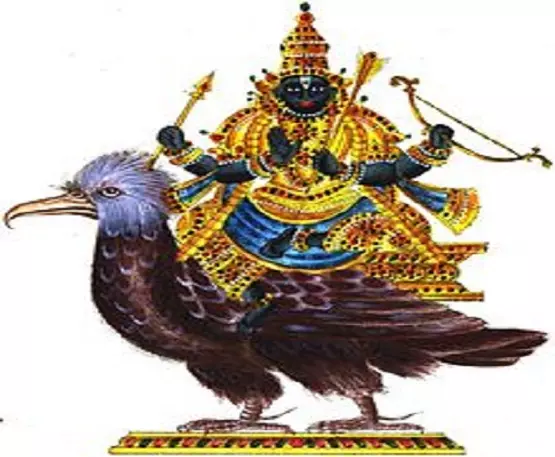 Shani (Saturn) Pooja
Saturn or Shani puja is performed to pacify Planet Saturn which is the provider of judgment based on the evaluation of a person's Karma. Facing west and wearing black, if prayers are offered to Lord Yama or Shani Dev, hardships faced by a person are alleviated. Saturn puja is highly recommended to people who have Saade Sati of Shani in their horoscope. Shani (Saturn) is an indicator of longevity, misery, sorrow, old age and death, discipline, restriction, responsibility, delays, ambition, leadership and authority, humility, integrity, wisdom born of experience. Saturn is regarded as a planet of darkness which rules over the dark side of human nature, such as the conscience (awareness of right and wrong). Saturn is regarded to be both a giver as well as destroyer. A person who sincerely prays to Shani is blessed not only with removal of the problems and worries, but a life that one desires. Shani Puja is recommended to people who have Sade Satti of Shani, Shani .Mahadasha or Shani in an unfavorable position in their horoscope. It is known to nullify, or at least minimise the impact of the malefic effects of Shani in ones horoscope.
Benefit of Shani (Saturn) Pooja
It is very vital for those undergoing an unfavorable transit (ShaniSaadeSaati).
It is highly recommended for those with a malefic Saturn in their birth charts.
Those who are facing misfortunes frequently should perform it.
It is a powerful remedy for those suffering from evil eye or black magic.
It is very effective in the case of any prolonged illness.
It is an effective way to dilute the negative karmas.
It is very helpful in case of depression, low confidence etc.
It is extremely beneficial for those in the service sector.