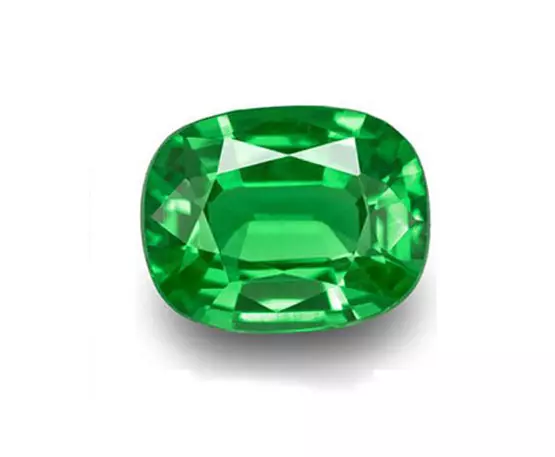 Emerald / Panna
Emerald stone is one of the most beautiful and stunning gemstones found on Earth. Since ancient times, it is worn by people. Emerald is widely used in gem therapy and it is considered the gemstone corresponding to planet Mercury.
Emerald stone therefore stores the energies of Mercury and supplies the wearers in the required measures from time to time. If Mecury is placed favorably in your horoscope, you can tremendously benefit from wearing Emerald stone in a ring. The color of a Emerald stone can vary from light green to dull green.
Benefits of Emerald
People wearing an emerald are said to have a peaceful and harmonious married life. It helps in developing understanding with children and instigating unity in the family.
People having issues retaining wealth can benefit by emerald stone, as it is said to have the power to hold money with the wearer.
Children who cannot concentrate on their work and studies can benefit from emerald stone as well, as it increases concentration in individuals.
The emerald stone has the ability to increase the power of reasoning and spirituality.
Negative effects of nightmares and evil spirits are nullified by the use of emerald gemstone. Increased peace of mind helps the person to perform better and lead a harmonious and prosperous life.
Children preparing for competitive exams, service men looking forward to a promotion, and businessmen working hard to take their business to a next level can benefit from emerald as it improves memory and intellectual power of the wearer.
Individuals with problems related to brain and memory can wear emerald to solve their problems. People with speech problems also benefit by wearing this emerald.
Emerald must be worn by people who have been cheated by someone. It is believed that legal disputes are easily resolved if the person involved in the dispute wears an emerald.
Emerald is known to have the mystical power to bring good fortune and wisdom to the wearer.
When worn by a pregnant woman, it is believed that emerald helps in reducing labor-time and pain by regulating blood circulation in the body and reducing stress.
Many health-related problems are also believed to be resolved by emerald. Individuals suffering from epileptic seizures are advised to wear it by astrologers as it is supposed to prevent epileptic fits.