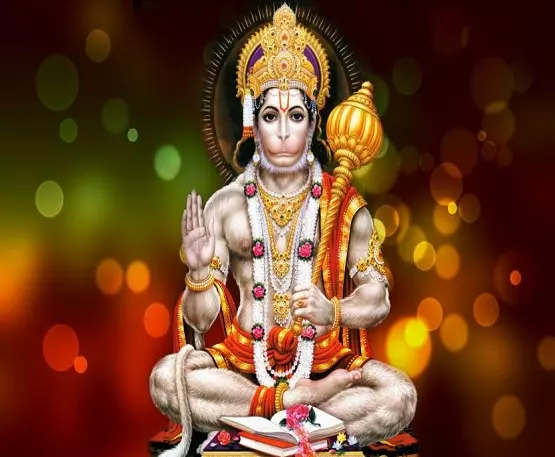 Hanuman Pooja
Lord Hanuman is supposed to be the ultimate representative of Courage, Fearlessness, Bravery, Cleverness and Devotion. His dedication to Lord Rama is quoted as an example every now and then. Anyone who prays to Lord Hanuman is bestowed with all the above virtues in his life. People who are facing trouble in reaching to their goals in life due to lack of Courage or due to wrong deeds of their adversaries should get this Puja performed to get the blessings of Lord Hanuman and thereby blessings of Lord Vishnu as well as Lord Shiva. People who are constantly ill due to one or the other reason should also get this puja performed as Lord Hanuman is also representative of Sound Health and Ultimate Strength as per ancient vedic texts.
Benefits of Hanuman Pooja :
The puja of Lord Hanuman helps the students who lag behind when it comes to education or studies whereas the blessings of the god are beneficial if someone is said to be suffering Shani Dasha.
Negative waves go away from your home.
Prosperity comes to your home.
The malefic effect of planets get diminish
Hanuman Puja also saves you from the anger of Shani.
Lord Hanuman is known as a God who protects you from evil eye and negative waves. It keeps you safe from coming in the contact of negative effects.