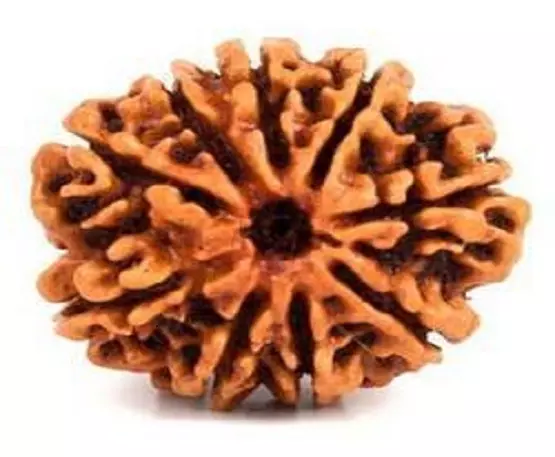 Buy 9 Mukhi-Rudraksha online
Buy 9 Mukhi-Rudraksha online
Ruling God : - Durga
Ruling Planet : - Ketu
Beeja mantra : - Om Hreem Hum Namah
Buy 9 Mukhi-Rudraksha online-This Rudraksha is related to Nau Kuli Naag (Nine Cobra). The person who wears this Rudraksha after proper Sidhhi ( method of purification & charging with Mantra) gets all the fronts open for him in the passage of success. This Rudraksha belongs to nine powers and also nine Naag( snake, Cobra) reside in it. It cures snake bites, for this cure Nine Mukhi Rudraksha is dipped in the water filled in the copper vessel. The water that is to be given to such a patient is surely saved from death.
This Rudraksha removes the Kaal Sarp Yoga effect. It is said by Lord Datta Treya Maharaj. The person who faces too many obstacles or feels unlucky should wear Nine Mukhi Rudraksha. It opens the Luck factor. This Rudraksha removes every sin and creates new Devi Powers in the body of the wearer of this Rudraksha. No evil can ever have any effect on the wearer of this Rudraksha. This Rudraksha is considered to be very auspicious for every work. 9 Mukhi Rudraksha controls the nine senses of the body. This Rudraksha removes all sins and provides all comfort and happiness.
Nine Mukhi Rudraksha gives good health, peace of mind, and happiness and removes poverty. The wearer gets the capacity for making the right, positive and accurate decisions in their life. It helps the wearer in attaining strong willpower and wide vision. It also helps in destroying many negative sins. Buy 9 Mukhi-Rudraksha online various health problems such as stress, psychological issues, and Physical evils. People suffering from blood pressure issues or thyroid problems should wear this bead.
It has the grace of Devi Maa (Durga Maa), the wearer of Nine Mukhi Rudraksha is blessed with the grace of all Gods. Any person who in any form worships Devi Durga Maa should definitely wear this Nine Mukhi Rudraksha. The bead of nine Mukhi Rudraksha is known for its purity and power. The wearer should wear the beads after consulting with their Astrologer.

The beads of Nine Mukhi Rudraksha are collected from the Rudraksha tree. The tree of rudraksha is very big up to 50 to 80 feet and the leaves are like a mango tree. The process of making beads includes various steps. First the flowering takes place in summer and the fruits rip in the middle of the winter season of November. Every Rudraksha is different in number and size. Rudraksha is available in one face rudraksha to twenty-one faces Rudraksha. Every rudraksha has different properties and importance.