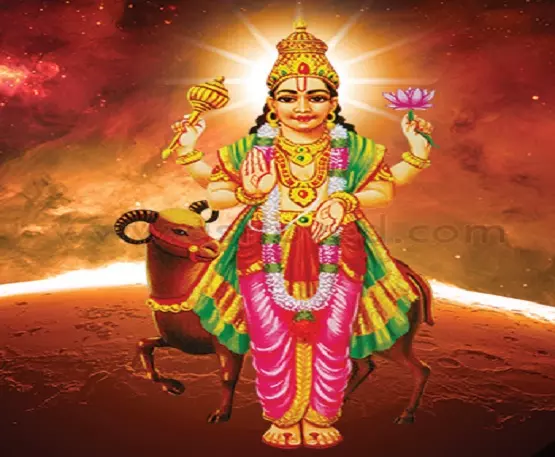 Mangal (Mars) Pooja
Mangal Pooja is dedicated to Mars planet. Mangal pooja is very beneficial as it neutralizes the effect of mangal and strengthens the positive influence. The Mangal Graha pooja is recommended to those whose Mars planet is wrongly placed in the horoscope. Mars represents our Body Energy, Movement, Earth, Courage, Brothers, Sisters, War, Fire Arms, all inflammable products, Residential properties & Surgeons. It also represents Security services, Military, Police force, Soldiers and Army.
According to Vedic astrology, Mars is also known as Angaraka and Kuja. Mars is considered to very malefic planet and it is of the fiery nature.
Benefit of Mangal (Mars) Pooja
Mangal Puja removes all the mangal dosha, marriage problems and stress from the life.
Mangal Puja also protects from the diseases related to blood, eradicates the problem of loan, helps to win over the enemies and help to get the higher position in the service.
All the hurdles in between of success are being removed and the prosperity of the individual is maintained.
Control over anger and aggression.
Gain of property
Win over enemies.