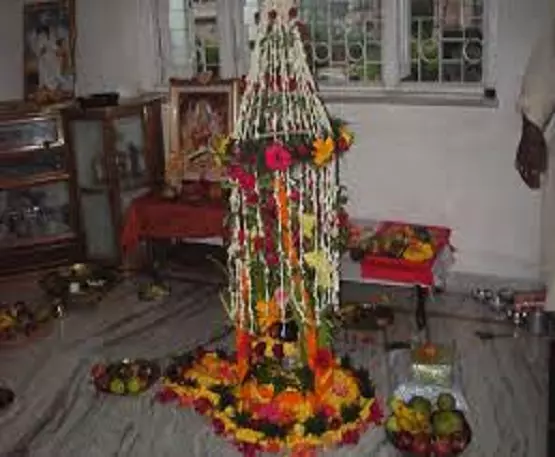 Online Rudra Abhishek Pooja
Online Rudra Abhishek Pooja is a tradition of worshipping Lord Shiva in his Rudra avatar, in which a Shivalinga is bathed with water and other materials that are constantly poured above it, along with chanting of Vedic mantra known as the Rudra Suktha. This Yagya has been appreciated by all Vedic scriptures as one of the best Poojas. Shiv Rudrabhisek Yagya is especially performed for the sake of washing away one's immorality and agony, for bringing harmony, wealth and pleasure, along with family togetherness. Shiv Online Rudra Abhishek Pooja defends devotees from dangerous forces and probable dangers.
The benefit of Rudra Abhishek Pooja
To diminish the negative impact of the aggrieved moon.
To reduce the negative impact of Punarvasu, Pushya, and Ashlesha Nakshatras and make them potent and helpful.
For bringing harmony, and wealth.
For removing negativities, purifying the bad karma gives safeguards in life.
For defensive devotees from bad forces probable dangers
For having a powerful mind and good strength.
When should I perform Online Rudra Abhishek Pooja?
It is considerably auspicious to perform Rudrabhishek on a Monday as this day of the week is for Lord Shiva.
Moreover, Shiva Ratri is also virtuous to perform Rudrabhishek as the devotees worship Lord Shiva everywhere during this time.
However, beliefs say that one can perform Abhishek at any time after considering the auspicious Muhurat in the day.
Performing Rudrabhishek on important occasions such as Graha Pravesh, Anniversaries or Birthdays is also good.
Shravan Month is of special importance when considering Rudrabhishek.
Where to perform Rudrabhishek?
It can be performed in front of an established Shiva Linga in a temple or at the home.
Moreover, the placement of Linga should be such that its Yoni faces North and the performer of the ritual faces East.
Nevertheless, the performer should sit on an Asana of Kusha, which aids the meditation in the most proper manner.